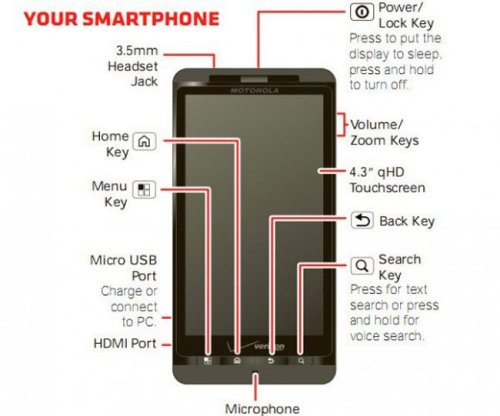 The new Motorola Droid X2 should go on sale later this month much to our delight and maybe it will happen on the rumored date of May 26th, next Thursday. So if you are waiting and want to acquaint yourself with the device, the Droid X 2 manual has appeared online on Motorola's support site and it confirms some of the new Droid X2′s specifications.
To refresh your memory the Motorola Droid X2 will feature a dual core 1GHz processor, a 4.3 inch qHD display with a resolution of 960 x 540 pixels, and an 8 megapixel camera.

Other features include Android 2.3 Gingerbread, a mini USB port, HDMI and a 3.5mm headphone jack. Nothing on pricing yet though.
Droid X2, Motorola, User Manual