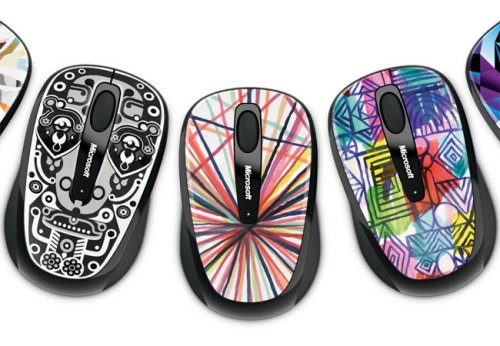 Art, like beauty is in the eye of the beholder. But I can tell you what art definitely is not. It's not a plain and boring mouse. And to cure this Microsoft has launched a new wireless mouse, the Microsoft Mobile Mouse 3500 Artist Edition, which features some fresh designs from five artists from around the world.
The artists who designed the new Microsoft Mobile Mouse 3,500 Artist Edition include Kirra Jamison, Matt Moore, Linn Olofsdotter, Mike Perry and Jonny Wan and there are six different designs to choose from. There should be something for most everyone.

The new Artist Edition Mobile Mouse 3500 is based on the original Mobile Mouse 3500, and they each have a small USB receiver and BlueTrack optical tracking. They arrive next month for about $30.
Artist Edition, Microsoft, Mobile Mouse 3500