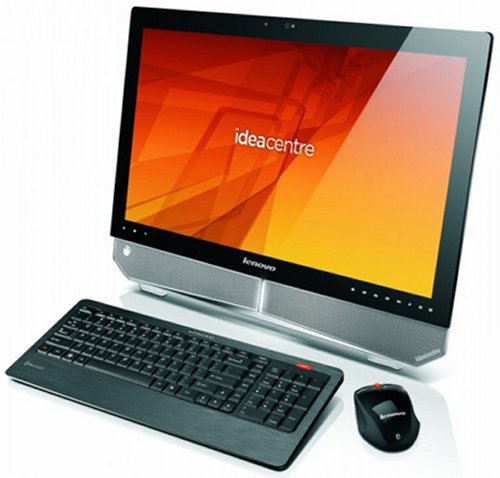 Lenovo now has the new IdeaCentre B520 all-in-one desktop PC listed on their product page as 'Coming Soon'. Hopefully they really mean it as in very soon. This All-In-One features a 23-inch 1920 x 1080 Full HD frameless display with optional 3D Vision support.
Other features include a 2nd generation Intel Core i3/i5/i7 processor, Intel HD 3000 integrated or NVIDIA GeForce GT 555M discrete graphics, up to 16GB DDR3 RAM, up to a 2TB hard drive, a 32GB SSD, a High-Sense webcam, DVD/Blu-ray drive, a 7-in-1 card reader, integrated TV tuner, WiFi, Bluetooth, two USB 3.0 ports, an HDMI port and it comes pre-loaded with Windows 7 Home Premium OS.

The IdeaCentre B520 starts at $1,295.
all in one, desktop PC, IdeaCentre B520, Lenovo