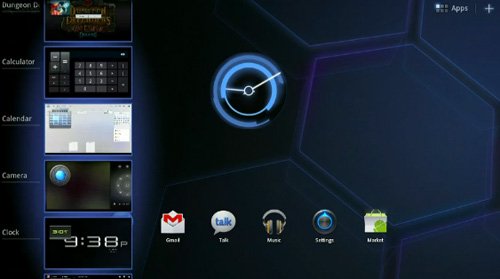 Google has now unveiled Android 3.1 at Google I/O 2011. This update offers more advanced multitasking that shows all recent tasks, even if they have been shut down to save memory and the USB host device is also new, so Android devices can now import photos from a camera, use a gamepad, etc.
Some other new features include: Widgets that are resizable and can use XML code as well as finger dragging to expand windows. So with Gmail you can check more e-mail even from the home screen now.

Google TV will also be part of the major upgrades, and will also get Android 3.1 and its promised Android Market app support. Some of the app providers will be Twitter, Flixster, TNT, and CNBC. Android 3.1 will start showing up on tablets like the Xoom and Galaxy Tab 10.1 within the next two weeks.
Android 3.1, apps, Google