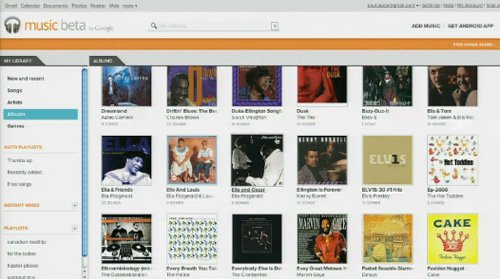 Google has taken its first steps into cloud media today with Music Beta, which allows users upload up to 20,000 songs that they can then stream from either a web browser or an Android device. Listeners can even "pin" music to a mobile device to have a permanent copy of those songs to play while "offline". I wonder what Apple thinks about all of this.
There's also a new playlist feature called Instant Mix, where Music Beta 'listens' to the music and uses the sound of the music to automatically generate a playlist. A Music Manager desktop app for Macs and Windows PCs will allow users to automatically grab and upload their iTunes or Windows Media Player collections to the cloud as well.

Music Beta is limited to invitations only right now and only in the US. The service is free for now, but Google hinted that it might start charging after the beta period ends.
cloud, Google, Music Beta