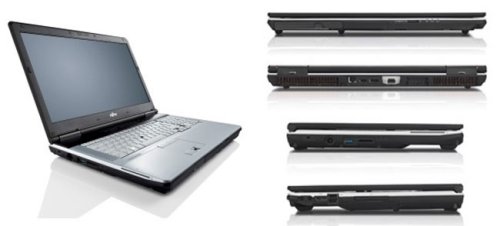 Fujitsu has announced a pair of new workstation laptops for running intensive apps like CAD/CAM offerings. Fujitsu says that these machines offer power that was previously only available in desktop workstations. These new laptops are called the Celsius H910 and the Celsius H710.
The H910 packs in a 17.3-inch screen and new Core i5 or i7 processors from Intel. It also has options for NVIDIA Quadro 4000M or 3000M graphics and up to 32GB of RAM, WiFi, Bluetooth, and 3G. No word on storage options or price yet however.

The H710 features a 15.6-inch screen. Options include Core i5 or i7 CPUs and it uses NVIDIA graphics,. The GPU is a Quadro 1000M unit and it has up to 16GB of RAM.
Fujitsu, H710, H910, laptops, workstation