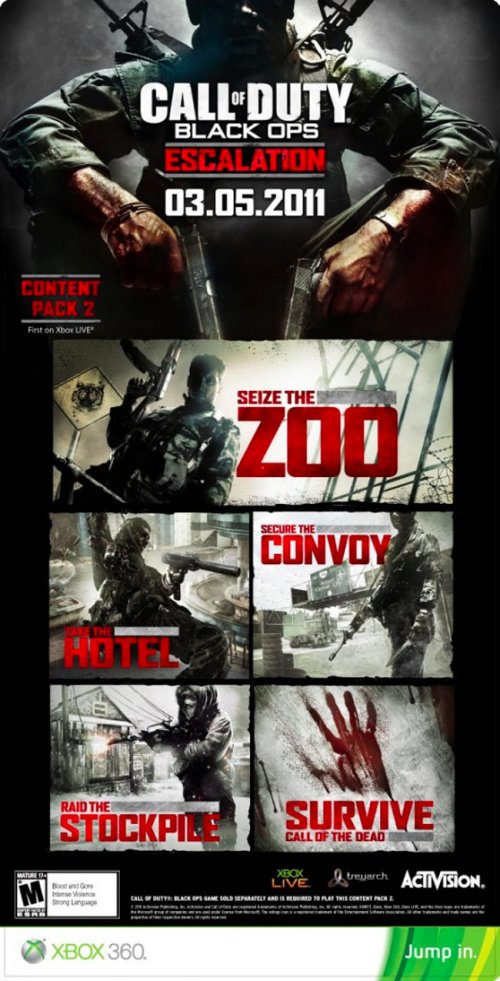 We know that you've been waiting for the highly anticipated Escalation DLC for the Call Of Duty : Black Ops game and now we have some good news. It is here and available on the Xbox 360 for 1200 Microsoft Points or $15.
There is a new zombie level called "Call of the Dead" which stars George Romero the horror director. But it's not just him. There is also Sarah Michelle Gellar (Buffy), Robert England (Freddy Kreuger), Danny Trejo & Michael Rooker who plays Merle Dixon in The Walking Dead. Other maps include Hotel, Convoy, Zoo and Stockpile.

It will be on PC and PS3 soon.
Black Ops, Call of Duty, DLC, Escalation