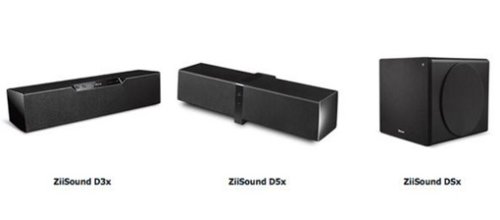 Creative is on a roll. Now the company has announced the availability of the ZiiSound Dx series of pure wireless modular speakers. The ZiiSound Dx series includes the ZiiSound D3x wireless modular speaker, ZiiSound D3x wireless one-piece speaker and ZiiSound DSx wireless subwoofer.
These speakers are sure to sound great and they connect independently to stereo Bluetooth devices like your iPhone, Blackberry, Android smartphone, iPad or Creative ZiiO tablet. The ZiiSound Dx series also uses apt-X audio technology for superior sound.

The ZiiSound D5x and the ZiiSound DSx will be available in Singapore in mid July 2011 for S$399 (US$322) and S$199 (US$160). The ZiiSound D3x will arrive in August 2011 for S$199 (US$160).
Creative, modular, Speakers, wireless, ZiiSound Dx