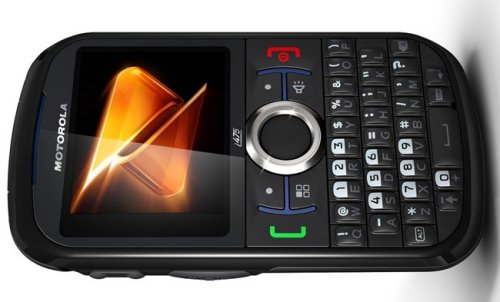 Looking for some new Motorola action on Boost Mobile? Well, Boost Mobile has just that. A pair of new Motorola phones for its pre-paid service. The Clutch + i475 is a candy-bar form factor sporting a QWERTY keyboard, for those of you who like to text. It also has Bluetooth, web access, and email access. The rear camera is VGA resolution and they threw in GPS to sweeten the deal. You can get it right now for $99.99.
Then there's the i412. A more basic flip phone with a VGA camera, web access, support for Java games, predictive text entry and more.

Both have a push-to-talk feature if you want some walkie-talkie action. The i412 will be available on June 13 for $69.99.
boost mobile, Clutch + i475, i412, Motorola