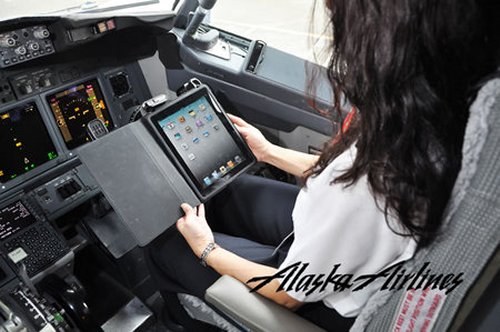 The iPad truly is everywhere now. The iPad will now be replacing the flying manuals at Alaska Airlines. Alaska Airlines will be the first domestic airline to do this as part of an ongoing effort to use technology to enhance flight safety, improve efficiency and also protect the environment.
They will be issuing the 1 1/2-pound iPad instead of the typical 25 pounds of paper flight manuals to all pilots, and make it mandatory for them to carry it with them. The process should be complete by mid-June. This comes after the airline did about 100 tests last spring and winter.

Hopefully they won't be playing Angry Birds while in the air.
Alaska Airlines, flying manuals, iPad, pilots