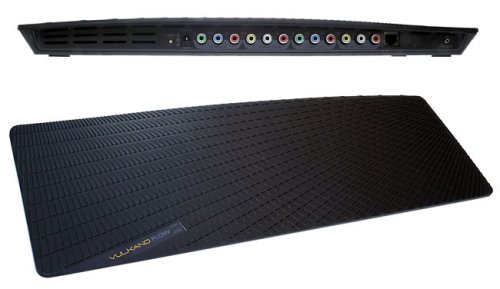 If you spend a lot of time traveling, this device could be your new best friend. It will help you keep up with your favorite shows while you are away. The Vulkano Flow is a set-top box that will let you beam your own personal TV programs from home anywhere in the world.
It's as if Scotty from Star Trek is running your very own TV station and beaming stuff your way. The device is now available to purchase online and in some retail stores. The device can place shift TV shows to your smartphone, Android tablet, iPad, or PC and you can pause, fast forward, and rewind live TV. You can also mark some channels as favorites so you can find them quicker.

The device is available from Amazon for $99 and it comes with software for Mac or PC. The apps for smartphones and tablets are $12.99.
content, media, tv, Vulkano Flow