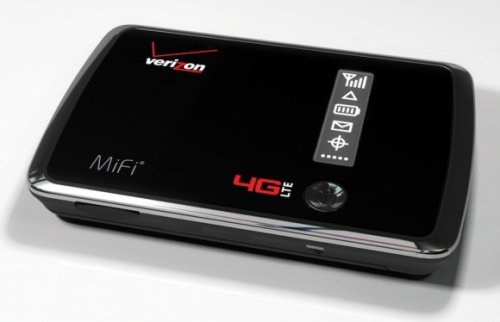 Verizon has outed the Novatel Wireless MiFi 4510L mobile hotspot. The device allows businesses and consumers to create a personal Wi-Fi cloud capable of sharing Verizon Wireless 4G LTE and 3G Mobile Broadband with up to five Wi-Fi-enabled devices at the same time.
The 4510L features a WiFi b/g/n radio, and an e-ink display that displays signal strength, battery level, roaming and the connected devices. Battery life is good for up to 5-hours of active use. You can purchase the MiFi 4510L 4G LTE Mobile Hotspot now for $99.99 after a $50 mail-in rebate, with a required 2 year contract on Verizon's 4G LTE plan.

Verizon says that LTE coverage should lead to 5 to 12 Mbps downloads and 2 to 5 Mbps uploads.
4G, LTE, MiFi 4510L, Mobile Hotspot, Verizon