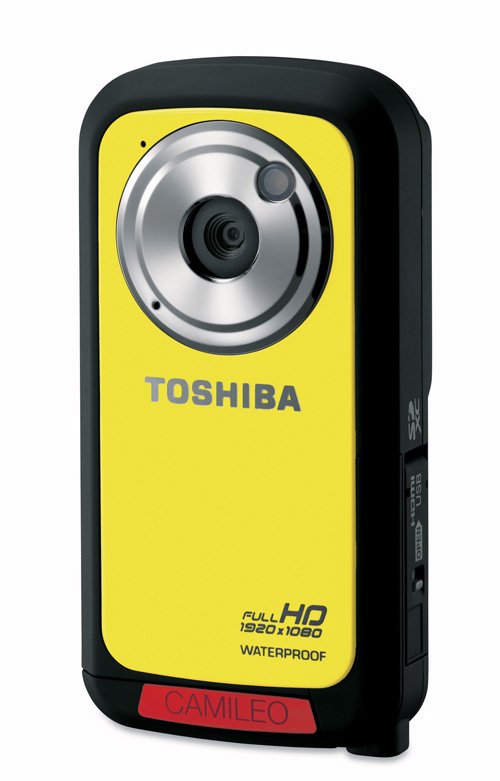 Toshiba has introduced a new pocket camcorder. The Camileo BW10 is its first waterproof video camera and is capable of being submerged in up to 6.5 feet of water. The BW10 is also built rugged for when on land as well.
It takes 1080p MPEG-4 video and five-megapixel stills with a light-sensitive CMOS sensor, an f2.8 lens, and boasts image stabilization. This one uses a micro USB connector instead of a direct USB plug and has bundled software to help upload your videos to YouTube.

It uses an SDXC card slot to hold video. The BW10 is $150 and comes in silver and yellow.
1080p, Camileo BW10, Pocket Cam, Toshiba, Waterproof