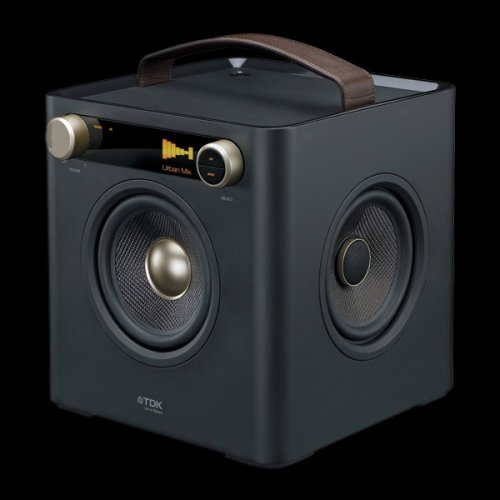 TDK was a big name back in the days of cassettes, but they really haven't done anything in the last many years, until recently with their retro boombox, and now this portable stereo. And judging by how awesome these devices look, we are glad to have them back.
The Sound Cube costs $300 and is part of TDK's Life on Record audio series. The 17-pound portable enclosure measures 9.8″ x 9.8″ x 9.8″ and features a pair of 5-1/4″ full-range coax drivers, and the other two sides have passive reflectors that look like speakers. You place it in the center of your room and it pumps sound out.

It features standard RCA, 3.5mm and 1/4″ audio jacks, as well as a USB connector for plugging in your iPod or a flash drive. It will also run on 12 "D" batteries, and has a leather carrying strap. This one seems like another winner from TDK.
Sound Cube, stereo, TDK