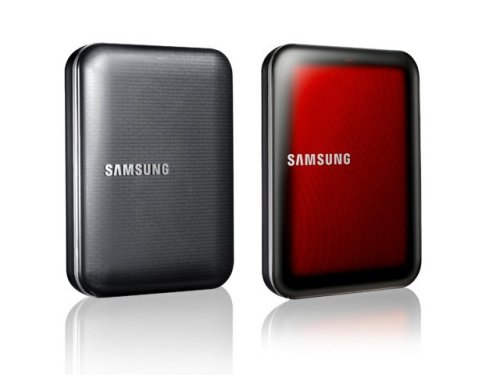 Samsung has announced a new line of hard disk drives, including two portable drives and a desktop storage station. These drives support the SuperSpeed USB 3.0 interface and will deliver transfer speeds of up to 5 gigabits per second, which is 10 times higher than USB 2.0. So you will be able to transfer a 25-gigabyte full HD movie in just four minutes flat. Not bad eh?
The M2 Portable is an entry-level model, while the C2 Portable 3.0 is the premium version. The M2 comes with a matte finish that covers scratches and fingerprints and has curved sides that allow for a good grip. The C2 will have a high-gloss cover with a crystallized pattern. The drives are available in densities of up to 1 terabyte and will come in four colors: Brown Black, Noble Beige, Mist Gray and Clay Orange.

No price info yet, but the M2 will ship this month, and the C2 and M3 are due next month.
External Hard Drives, Samsung, SuperSpeed USB 3.0