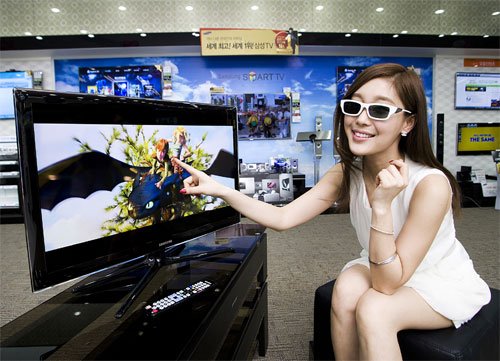 If you enjoy 3D content, then you know that it is best on a large screen, but if your budget demands something small and affordable, Samsung has introduced the industry's first 32-inch 3D-enabled Smart TV.
The D6350 Series television features a Crystal Black Panel, 3D Hyper-real engine, Smart-real motion to reduce Cross-talk and flicker, 2D to 3D conversion, Full HD resolution and more. It also supports Smart Hub that allows users to search and surf the internet, download apps from the Samsung Apps store and connect to social networks so you can share your 3D experience.

The 32-inch TV will sell in Korea for 1,300,000 won (or $1202).
32 inch, 3D, Samsung, Smart TV