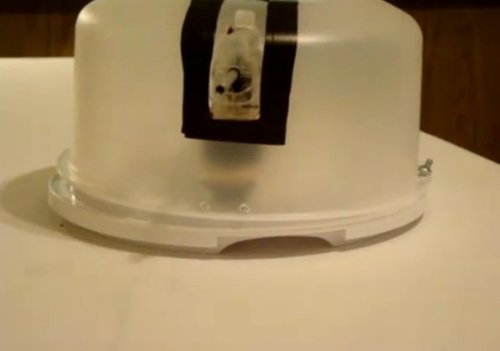 Need a turret, but don't exactly have the materials to armor it and make it tough? Well, just cram a PIC microcontroller, servo, IR receiver, and a sawed-off Airsoft gun into some Tupperware and you are good to go.
This "Tupperware Turret Airsoft Gun" will deliver a Tupperware party like your mother has never seen. It makes a great non-lethal remote sentry device for your home. It comes from the mind of Chris over at PyroElectro.

Why not build your own. You probably have the Tupperware.
DIY, remote controlled, Tupperware, Turret