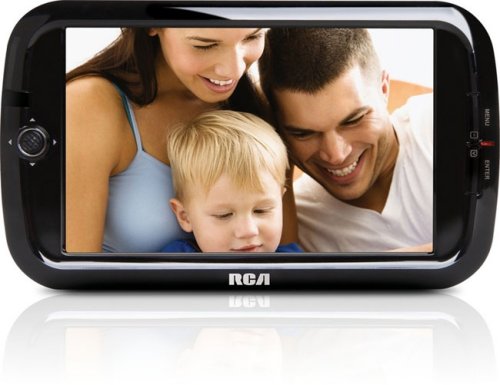 RCA has been making TVs and other electronics for as long as anyone can remember and now they have unveiled a new line of portable mobile TV products. There are four different models. Three of them are portable TVs and one is a TV tuner for your car. All four can receive both Mobile TV format signals and standard digital TV signals.
There's the 3.5″ DMT335R TV with LED backlighting for $119, which ispowered by AA batteries that are rechargeable and last for four hours. The DMT336R is another 3.5″ priced at $159 and has a widescreen LED backlit screen, FM radio, rechargeable battery, and an AC power option.

The last TV is a 7-inch unit for $179 with an 800 x 480 resolution. It features a 500:1 contrast ratio and can run from a rechargeable battery pack or AC power. The DMT3BR is a TV tuner only for your car. It is about the size of a deck of cards and is $129.
hybrid, mobile, RCA, tv