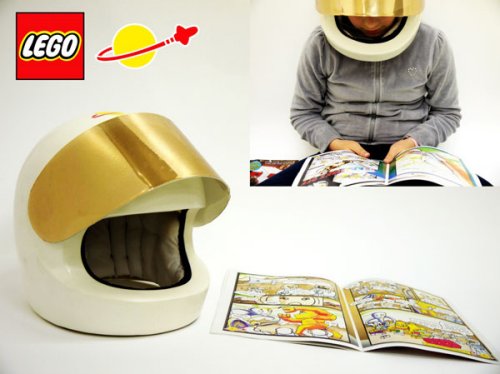 Do you love comics, but don't particularly want to flex the brain muscles required to actually read them? Then suit up spaceman, because this helmet is for you. Jonathan Robson has designed this Lego minifigure-inspired helmet, just for you.
The helmet has volume control and even a page skipping button on the side. On the back, there's even a port for plugging in a USB flash drive loaded with audio content. Sadly the helmet is designed just for kids, but if you have a tiny head then go for it.

Just a concept right now, but fear not, soon kids won't have any reason to learn to read. Comics were our last best hope. Oh well.
audio, comics, concept, helmet, lego, read