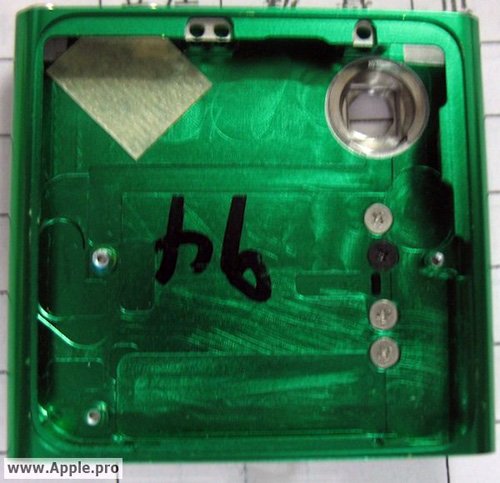 A new image may point to the iPod nano's seventh generation regaining a camera. The part shows what looks like the current iPod, but with a cutout area that looks designed to fit a camera lens on the back.
If this is anywhere near the final product, it looks like Apple has found a way to include a camera in the touchscreen iPod nano redesign. You might remember that the last tall iPod nano actually had a video camera, but it was dropped in the new version, probably because of size and battery life problems. We don't know if it will include still photography.

We expect a new iPod nano in September, when Apple usually holds an event. We will let you know more when we know.
camera, iPod nano 7