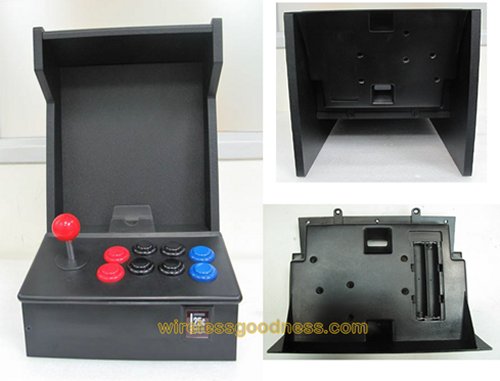 Hey, we love anything that turns your iPad into a mini arcade system. So we cheered when we learned that Ion Audio's iCade Arcade Cabinet for the Apple iPad, passed through the FCC today. Just slide your iPad into the $100 cabinet, connect to the iCade via Bluetooth, and you're ready to relive your arcade days.
The iCade packs in an arcade-style joystick, six numbered buttons and two "enter" buttons. And you can download free games for the iCade from Apple's App Store. The Atari Greatest Hits app is already configured to work with the iCade, and you can download additional games through the Atari Greatest Hits app. It takes 2 AA batteries.

You can expect it to arrive on May 31, 2011.
arcade cabinet, fcc, iCade, Ion Audio, iPad