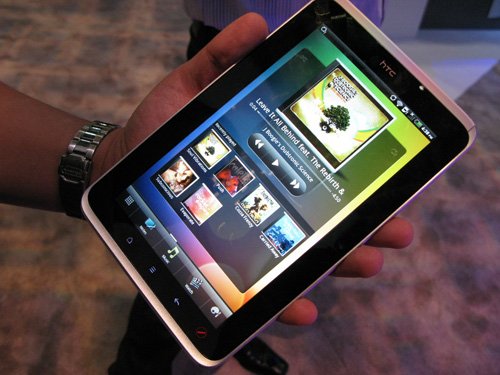 The highly anticipated HTC Flyer tablet will hit European stores on May 9. That solves the question of when it will arrive in the Uk, but we still don't know when the seven-inch Android device will be upgraded from Android 2.4 to Android 3.0 which is tablet-optimized and used by competing devices.
What about pricing? Well, earlier leaks for the UK had the unlocked 3G, 32GB version at £600 ($982). In Germany, the same device costs about the same at 669 Euros ($904).

To refresh your memory, the Flyer packs in a single-core, 1.5GHz Snapdragon chip, two cameras, a microSDHC memory card slot and a 4,000mAh battery.
Android, europe, HTC Flyer