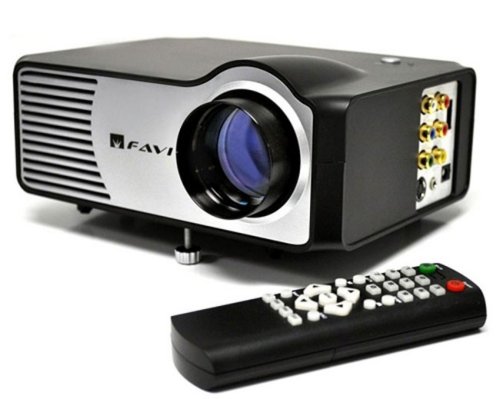 If you are in the market for a small and portable projector to take with you while traveling, then Favi has unveiled a new projector that might be for you. The RioHD-LED-2 projector is small and portable and available to purchase now.
The projector is available on Amazon for $199. It features LED backlight that supports up to 1080p resolution and has LEDs that are five times as bright as standard LED projectors. It can throw an image up to 150-inches. Not bad for a compact travel-friendly projector.

The lamp will last for 20,000 hours and it has a 1000:1 contrast ratio and integrated speakers.
Favi, Mini Projector, RioHD-LED-2