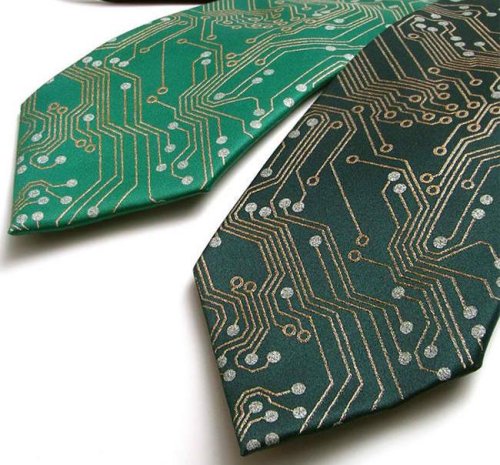 Nothing says geek like a circuit board and whether you are a programmer, or just a lover of all things electronic, your attire should reflect your personality. This circuit board tie is awesomely geek chic. You will look good while making other tech geeks jealous.
It was created by artist Michael Phipps and the circuit patterns are a combination of copper and metallic paint on a microfiber surface. It would go great with a Circuit board shirt, so you'll just have to find one to complete the look.

It will run you $30 on Etsy.
circuit board, geek, Neck Tie