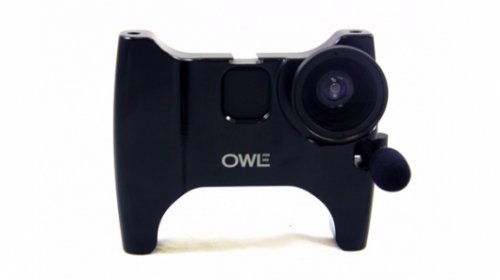 This is far from the first optical add-on for the iPhone, but the OWLE Bubo focuses on giving the smartphone's video capture abilities a boost. The Bubo is a hand-held video rig made from aluminum. The handgrips help keep the iPhone steady while the weight, at just over a pound, helps with stability during pans. There are also four tripod mounts and access to the dock connector and headphone jack.
The 0.45x wide-angle/macro combination lens doubles the iPhone's field of view and adds contrast and extra detail. The rig will accept any 3rd party lenses (37mm) and filters (49mm) and the macro lens allows for close shooting.

You can still take calls while the iPhone is in the rig as well. The iPhone 4 and iPod Touch versions retail for $169, the iPhone 3GS version is $159.
Bubo, camcorder, iPhone4, rig, video