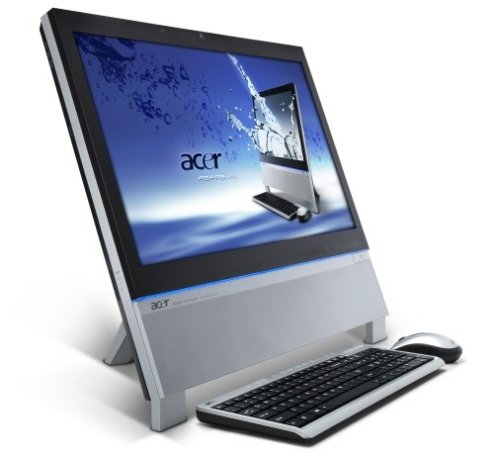 The Acer Aspire Z5763 is ready to pump out stereoscopic 3D images to NVIDIA 3D Vision specs, and it also uses its 2 megapixel webcam for a Kinect-like gesture recognition system that Acer calls "AirControl." So, even though it looks like your typical All-in-one, it is clearly not. Soon you'll be navigating through movie lists with simple gestures.
It features a 23-inch, 120Hz LCD screen that displays content at 1080p, Intel's latest Sandy Bridge processors, NVIDIA GeForce GT 440 or 435M graphics, a Blu-ray drive, up to 2TB of storage and 16GB of DDR3 memory. It also has built-in stereo speakers with virtual surround sound to go with your 3D, and an optional TV tuner.

No info on pricing or availability for the US, but those in Europe can get it next month for £999 (about $1,650).
3D, Acer Aspire, all in one, Gesture Control, Z5763