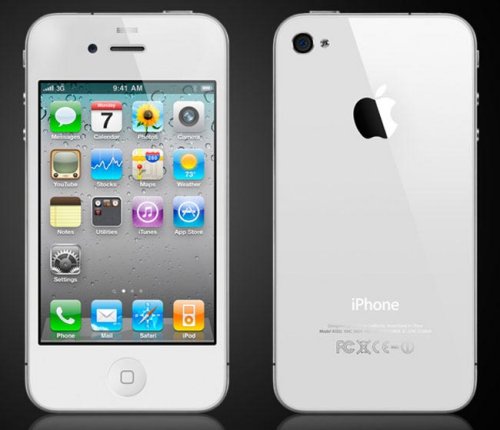 According to Concord Securities analyst Ming-Chi Kuo, the white iPhone 4 is finally going into mass production this month. The goal is apparently to ship them in April, though the initial run will likely be restricted to GSM models and not include the CDMA version by Verizon. Right now we don't know of any timeframe for a white CDMA phone.
Apple has promised white models since the iPhone 4′s launch way back in June of 2010. But Apple has had to delay several times and their most recent goal is for a "spring" release. And when the iPad 2 was announced last week, Steve Jobs emphasized that white tablets would be available at the same time as black ones.

Seems like Apple has finally solved problems with the paint mixture.
Apple, iPhone 4, White