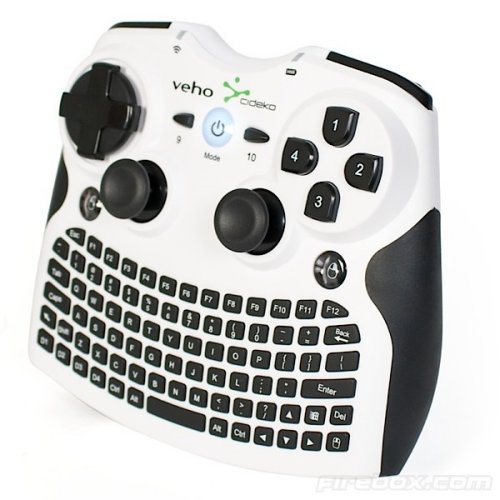 Is your home theater still using the old mouse and keyboard combo? Well Veho has announced the "Mimi wifi Keyboard & Air Mouse with game controller." It looks like an Xbox 360 gamepad controller, but this one has everything you want in an all-in-one computer-controller.
It features a motion sensor to control the mouse, separate buttons for left and right clicking and a range of about 33 feet. It's compatible with both Windows and Mac via a USB dongle, but the customizable buttons will only work on a Microsoft OS machine. It will cost you about 150 dollars (or £90).

Looks like it is all you will ever need.
all in one, controller, gamepad, HTPC, Mimi, Veho