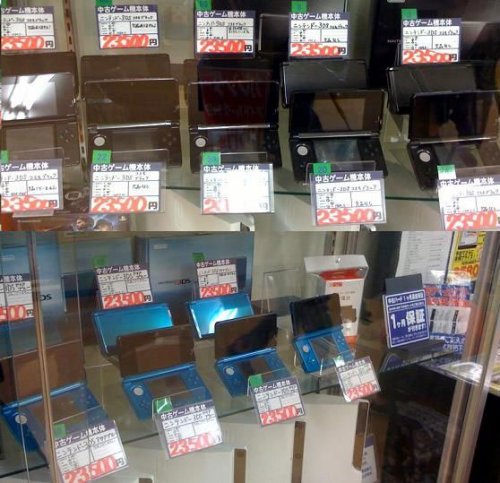 The 3DS just went on sale over the weekend here in the US, but the console has been available in Japan since February 26. But are they tired of it yet? It's starting to look that way. Japanese retail blogs are reporting that the handheld keeps being sold back to stores.
That isn't good news for Nintendo. So, what is the reason? The black screen of death? Well, it seems that there are many reasons that users are ditching the console. There's the lack of good games for one, even though that will change. Maybe there is just a general disappointment after the buildup.

It's early days yet, so we will have to watch this trend and see what happens.
3DS, japan, Nintendo, used