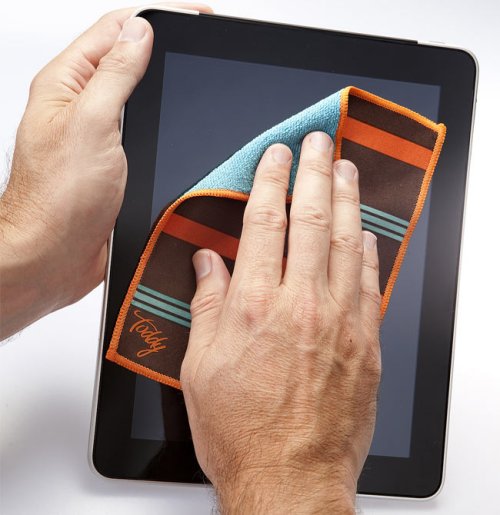 We love our gadgets and so we want them to look good in addition to performing good. So you need to keep your gadgets clean and keep those fingerprints and smears to a minimum. Toddy Gear can help. They have unveiled a new cleaning product called the Toddy Smart cloth.
It's a small microfiber cloth that comes in several styles and colors. It's designed to remove the smudges and fingerprints from touchscreens and LCD devices without scratching. On one side is a silk microfiber, the other side has a plush microfiber. It does the job without liquids or sprays.

The Toddy Smart Cloth comes in a three pack of 5 x7 cloths for just $29.99. A single cloth is $14.99.
cleaning, LCD, Toddy Gear, Toddy Smart Cloth, Touchscreen