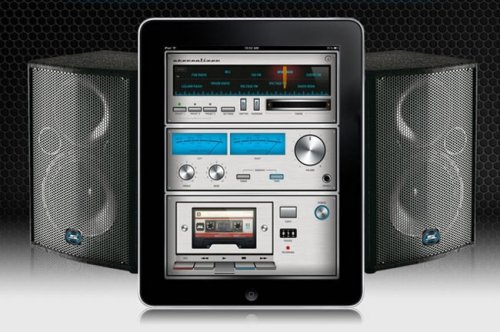 Here is a great way to turn your iPad into a retro music player. Stereolizer is a new iPad app that allows you to give your iPad some 1980′s style and it provides some handy features too. The Stereolizer iPad app includes access to more than 10,000 streaming web radio stations and lets you arrange your favorite stations into 3 presets of 10 radios each.
While listening to the radio, you can record audio to virtual tapes direct from the radio or audio messages via the built in mic. Just like a retro stereo. After you've recorded a collection you can then eject the virtual tape to view and classify, remove or rename them using the iPad keyboard. Pretty cool.

The Stereolizer iPad app is available now from the Apple iTunes Store for $1.99.
app, iPad, stereo, Stereolizer