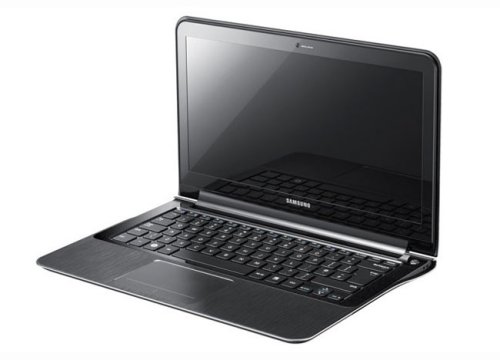 Tomorrow Samsung will ship their latest 13.3-inch laptop, the Series 9. This laptop features an Intel CoreTM i5 Processor 2537M (1.4 GHz, 3MB), 128GB solid state disk, 4GB of RAM, and Windows 7 Home Premium and you have the option to upgrade to Windows 7 Professional.
The 13 inch model will retail for $1649 and Samsung also has a smaller 11 inch Series 9 laptop that will be arriving in April. The 11 inch version will feature an Intel Core i3 Processor 380UM (1.33 GHz, 3MB) and will have 2Gb DDR3 memory and a smaller 64GB solid state drive.

The screens are HD LED-backlit SuperBright Plus displays. The 13 inch has 400 nit and the 11 inch has 340 nit of brightness. These notebooks are made with duralumin cases that are twice the strength of aluminium, feature a backlit keyboard, edge-to-edge display screen and a large multi-touch clickpad.
laptop, Samsung, Series 9