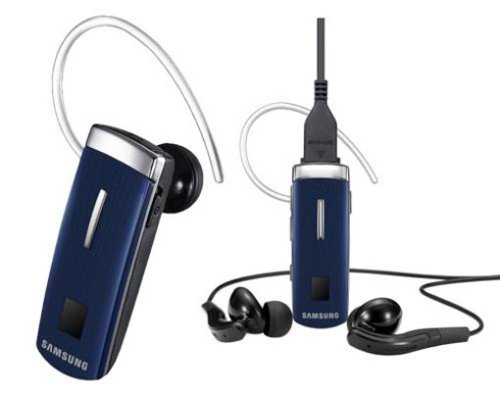 Samsung has announced the Modus 6450 Bluetooth headset. It can be used as a mono-style headset or as a stereo Bluetooth headset since it has a second earbud that can be plugged in. It has Android application support, features voice command functionality, EQ settings, a separate Voice Command button on the headset and dual microphones to support the noise-cancellation feature.
The Modus 6450 supports Bluetooth 2.1+EDR, active pairing, advanced multipoint and multiconnection technology and also offers up to 6-hours of talk time and up to 180-hours of standby time.

The Samsung Modus HM6450 Bluetooth headset will cost you $100.
Bluetooth, headset, HM6450, Modus, Samsung