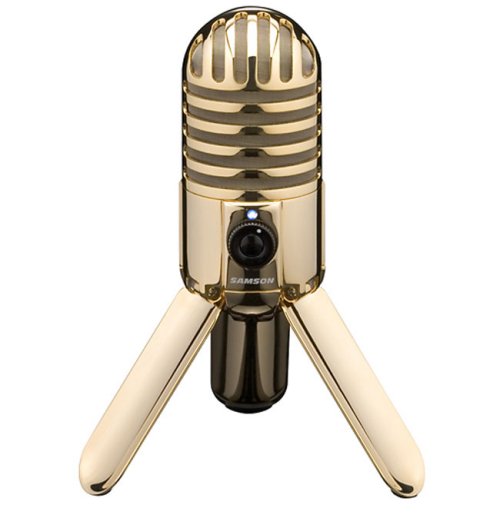 If you're in the market for a new microphone for recording stuff on your computer, check this out. Samson's latest mic is now available for pre-order. The Meteor is available from Best Buy for pre-order right now in two versions.
There's the standard version in chrome and a special limited edition version in 22k gold plate. Both have the same USB connectivity, 25mm condenser element and an all-metal body. The mic also has a headphone port for monitoring what you record. It looks awesomely retro and old-timey.

The limited edition version of the Meteor features 4-micron thick 22K gold plate. And each of the gold mics comes in a numbered mahogany wood box with a braided gold USB cord. The gold version will cost $149 and the standard chrome version is $99.
22k Gold, Meteor Mic, plated, pre-order, Samson