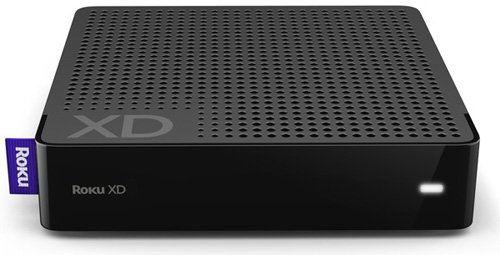 Roku made a grand entrance onto the retail scene on Wednesday, by landing a deal with Best Buy. The stores will carry the Roku XD both in retail and online. This is the first time one of the company's networked media hubs will be available at stores across the US without a rebranding.
To refresh your memory, the XD can play 1080p video, supports 802.11n Wi-Fi and has a remote with the instant replay button. It lacks the dual-band Wi-Fi, component video out and USB of the XDS, but both can do Amazon Video, Hulu Plus, Netflix, and live sports from the MLB and NHL.

Best Buy stores are charging the same $80 as Roku does online.
Best Buy, Media Hub+, Roku XD