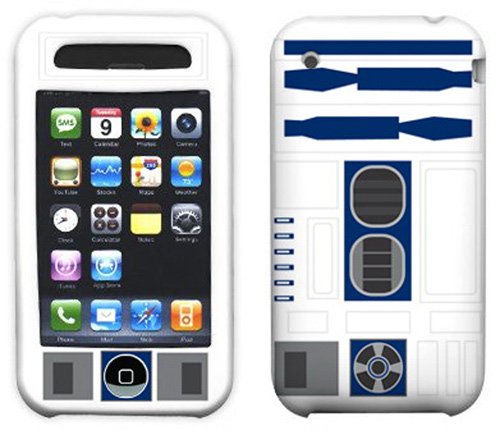 If you didn't already get the Droid R2-D2 edition, than all of you wannabe Luke Skywalkers out there have another option. This R2-D2 case for your iPhone. Nothing is cooler than making a phone look like a Star Wars robot after all.
This one features sculpted details and is a StarWarsShop exclusive iPhone 3G hard case. It may not pal around with C-3PO and beep and chirp at you, but it's the next best thing to having an actual droid.

The R2-D2 iPhone Hard Case with Sculpted Details is available for pre-order for just $29.99 at StarWarsShop. Delivery is expected in June 2011.
case, droid, iPhone, r2-d2, Star Wars