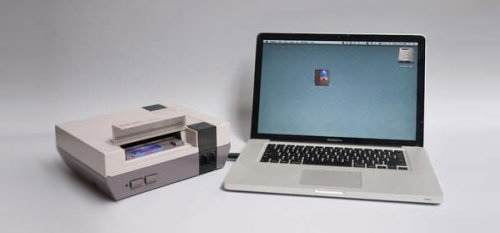 We've seen the NES modded into many different things and we've seen even seen NES cartridges used as cases for external hard drives, but this mod is ridiculous and awesome at the same time. Ed Lewis created this NES cartridge flash drive with a NES console USB port. That's right, there's only one USB connector inside that console.
To make one yourself, all you need to do is open up the cartridge, take out the board and make a gap for a flash drive, then glue it inside. Then open up the console, cut a hole in the middle of the cartridge connector for the flash drive to slide in, and another hole at the back of the console for a USB cable.

On one hand it's hardly worth killing your NES over, but then again your friends don't have one.
cartridge, console, DIY, flash drive, hack, mod, nes, USB Port