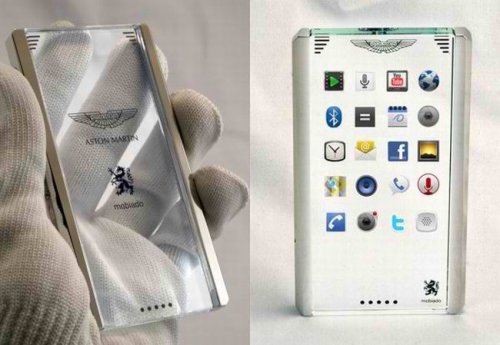 Rich people and their overpriced toys. This luxury phone is born from a collaboration between Aston Martin and Mobiado. The CPT002 won't be revealed to the public until BaselWorld 2011, but for now you can drool over the photo.
It's a glass smartphone with sapphire crystal and a capacitive touchscreen, which will act as a key for your Aston Martin, while letting you chat with your rich buddies on Facebook and Twitter. The CPT002 receives data from your car if there is an accident as well.

Just a concept for now.
Aston Martin, glass, Luxury Phone, Mobiado