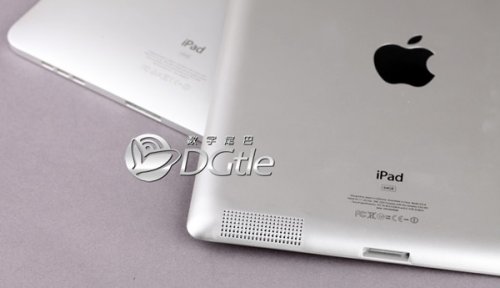 The above mockup was spotted in China and seems to match closely what we have been hearing about the iPad 2. It has a slimmer profile, an almost entirely flat back, larger speaker, and rear- and front-facing cameras. The model number is one for the original Apple TV while the FCC ID is for a WiFi-only iPad, but those could be placeholders since this is a mockup and not a real working tablet.
It looks like the SIM card slot has been repositioned to a slot that was once expected to house an SD card reader. There is also the 3G antenna and the sloped power button and headphone jack.

Well, whatever is going on here, we expect to see the real one very soon today.
china, iPad 2, mockup