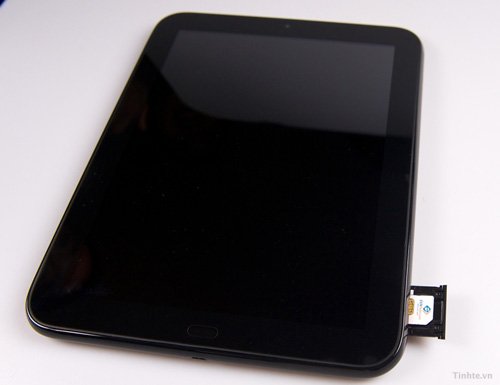 HP's TouchPad has shown up in a Vietnamese leak with a video showing that the tablet will have 3G soon. It shows a 32GB version with a SIM card slot for 3G on HSPA networks. They didn't load webOS 3.0 because it was low on power, but a side-by-side with an original iPad showed it to be nearly identical in size to the original iPad, which has the same 9.7-inch screen size.
Versions of 3G have been promised by HP and are rumored to be arriving as early as September in AT&T. A Verizon 4G edition with LTE is also expected for the same time and would need its own SIM slot. Officially, only a Wi-Fi version is due to arrive by this summer.

The TouchPad will have a dual-core 1.2GHz Snapdragon processor, 16GB or 32GB of storage and a front 1.3-megapixel camera. WebOS 3.0 will give it a fully tablet-optimized interface and interaction with webOS phones that can push content from one to the other.
3G, HP, SIM slot, touchpad, vietnam