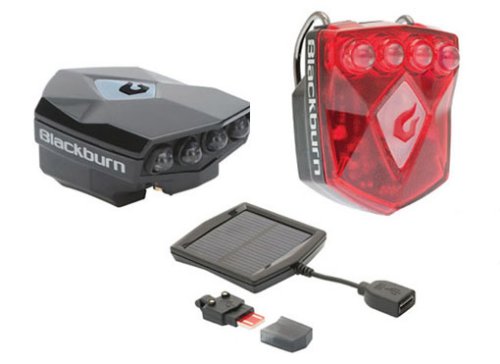 Safety should be your first concern if you ride your bike at night and so Blackburn Designs has created the Flea 2.0 USB rechargeable bike lights, which provide 40 lumens of brightness from four super-bright White Nichia LEDs. People will see you and therefore, you will be safer.
You can recharge the battery using a USB port or with an optional solar charger. The front lamp delivers up to 3-hours of steady use or up to 5-hour flashing on a single charge, while the rear red light gives you up to 6-hours of steady use and up to 12-hours flashing on a single charge.

It weighs just 17 grams and retails for $30.
Bike Lights, Flea 2.0, Rechargeable, USB