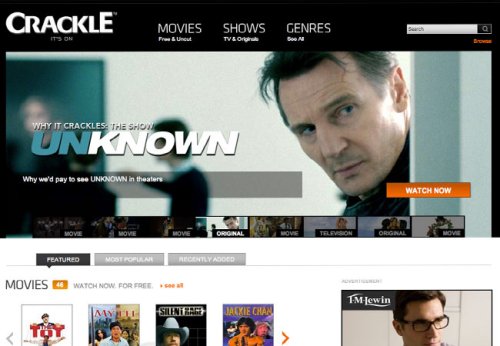 Sony's Crackle service has now received an update that will allow it to provide a full range of ad-supported full-length movies and television series to a variety of devices. The update will now stream content to the Sony PlayStation 3, Roku streaming players, Sony's Blu-ray players, BRAVIA televisions and Streaming Player with wifi, along with Google TV. This is great for PS3 owners as it's yet another thing the console can do, but we already have plenty of video streaming services.
You can find Crackle in the Channel Store on Roku, on the PlayStation 3 Internet Browser home screen and on all BRAVIA Internet Video devices including Sony Blu-ray players and BRAVIA televisions.

Crackle is the only digital network to feature free-to-consumer full-length, unedited movies and television series on these platforms. But currently you can only watch in 480p with Hulu-type commercial interruptions.
With so many services available, why would you be interested? Are you?
Crackle, free movies, PS3, Roku, streaming