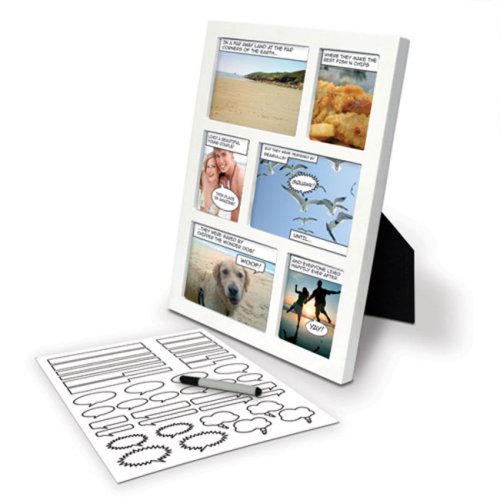 Digital picture frames are cool, but comic strips are better. No one prints photos these days, but I bet this new Comic Strip Picture Frame will get people printing them again. It lets you make your own new adventure using your pics.
It has six spots for you to put your prints into and it comes with sticker bubbles and a tiny pen. Just think up some cool and funny stuff to write on those bubbles and you have your own comic strip.

Pretty cool. The frame isn't available yet though. When it does ship, it will cost $17.99. We don't have a ship date yet.
Comic Strip, photos, picture frame