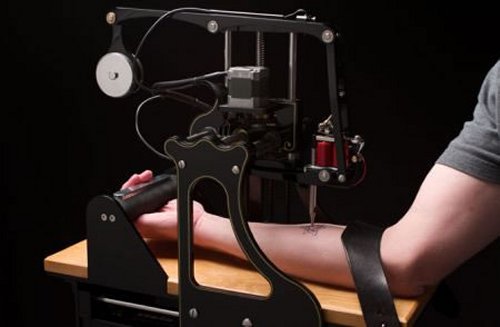 The gadget above looks like a torture device. It's called Auto Ink, basically a three axis Cartesian controlled robot that inks randomly selected religious symbols onto the user's arm. It comes from San Jose based artist Chris Eckert who wanted to create a never-seen-before tattoo machine.
Just place your arm in the machine, hold onto the grip, pray and then trigger the main switch. The needle then positions itself above the skin and begins its work. The user gets to assign a religion with its corresponding symbol and then leaves everything up to the machine.

It's all about faith, which you need to trust this machine.
Auto Ink, religious, symbols, tattoos