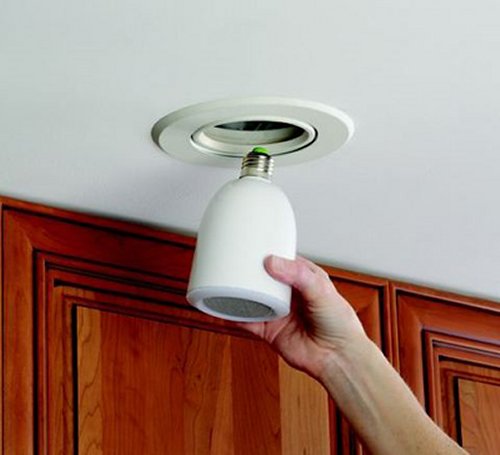 Online store Hammacher wants to combine your light and audio and so they are offering the Audio Light Bulb which allows you to light up your room and listen to some tunes at the same time. Audio is transmitted wirelessly to the light bulbs through a transmitter plugged into your stereo or computer.
It is said to deliver crisp quality audio thanks to it's 10-watt speaker, which receives interference-free wireless audio signals from up to 50 feet away from the transmitter, which docks with any iPod/iPhone equipped with a 30-pin connector. The speaker will give you lighting similar to a 60-watt bulb.

Come with a remote control that will control volume, play/pause, and light dimming to 50% of brightness.
audio, Hammacher, light bulb