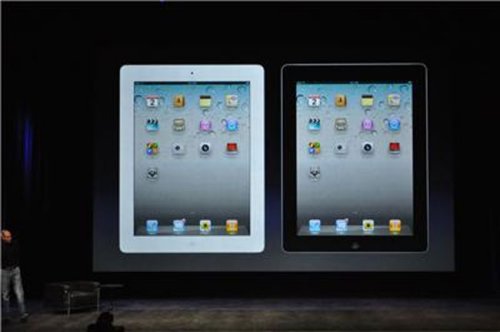 Apple has officially announced the next generation iPad at their special event in San Francisco. The iPad 2 packs in a new dual processor called the A5, and Apple says it is up to two times faster than the original iPad but uses the same low power.
It also has faster graphics, up to nine times faster than the graphics of the original iPad, and it is also 33 percent thinner than the original iPad. It also comes with a built in gyrospcope and two cameras, and will be available in two colors, black and white. Both models will be available from AT&T and Verizon.

It has a battery life of 10 hours just like the original iPad and will retail for the same price.
Apple, iPad 2, official