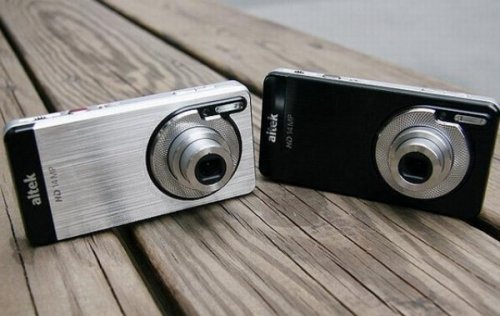 Altek has released the Leo A14, a smartphone with a great camera. The Leo A14 has a 14 megapixel shooter on the back with a bunch of good features. If you are looking to replace your phone and camera with one device, this might be it.
The Leo A14 runs on Android 2.1, with an 800MHz processor, a 3.2″ WVGA capacitive touchscreen, WiFi, Bluetooth, GPS, and microSD card support. The phone's camera lens extends out like a compact digital camera, has autofocus, Xenon flash and a 3X optical zoom.

No word on pricing yet though. And we aren't sure if it will arrive in the states.
14 megapixel, Altek, camera, Leo A14, smartphone