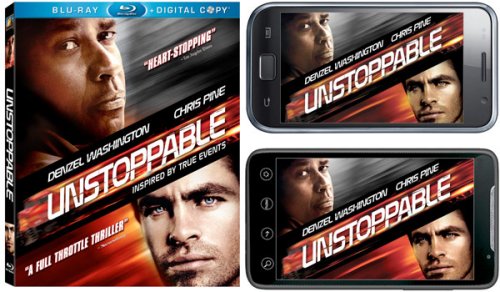 I know. We can't believe there's finally a Digital Copy that's compatible with Android. It's about time. Twentieth Century Fox Home Entertainment has announced that "Unstoppable" will allow Android users to watch the movie on their Android mobile device.
It's the first time that this has been possible with Google's mobile OS, but just realize that you will need the disc itself, a WiFi-connected BD player, Android 1.6 or higher and the free PocketBLU app. Both the movie and app can both be downloaded today.

However, we got along fine without Android copies, so does this really make you want to buy the movie?
Android, Blu-ray, digital copy, film, Unstoppable