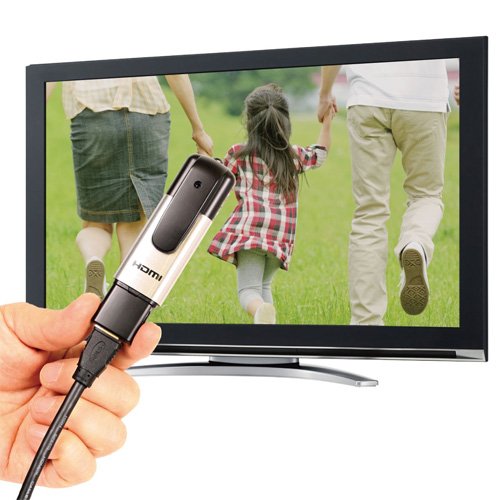 Thanko has released a tiny HD video camera in the shape of a USB stick. The Video Pen HD will shoot 720p, 30FPS videos from the pocket of your shirt. It stores the recordings onto microSDHC memory cards up to 32GB in capacity, and has a quarter-inch, five-megapixel CMOS sensor.
The video clips are 30 minutes in total, and the built-in battery will charge in three hours. Photos shoot at the full five-megapixel (3200×2400) size. An HDMI and USB cable are included and the device can also serve as a microSDHC card reader.

The Video Pen HD is now shipping for about $120.
720P, camcorder, Thanko