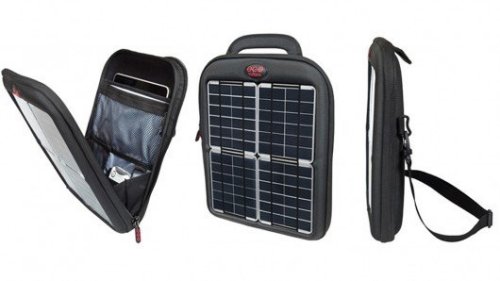 There are plenty of tablet cases available for the iPad but how many are lined with solar panels? The Spark Tablet Case by Voltaic can generate up to 8 watts of power to provide about an hour of iPad runtime for every hour in the sunlight. Not bad. It also comes with a solar chargeable battery that contains almost enough juice to give the iPad a single full charge. The battery can be charged using the solar panels on the case, or via a USB port or wall charger.
Other features include a high-power 2A USB port, a regular 650mA USB port to speed up the iPad recharging process, water resistant solar panels, and the case itself is also waterproof. It's also large enough to fit other accessories with your iPad and the charger can charge other mobile devices.

No info on price yet, but the Spark Tablet Case will arrive in Q2 of this year.
case, charge, safe, solar, Spark, tablet